#2 online RN-BSN in Georgia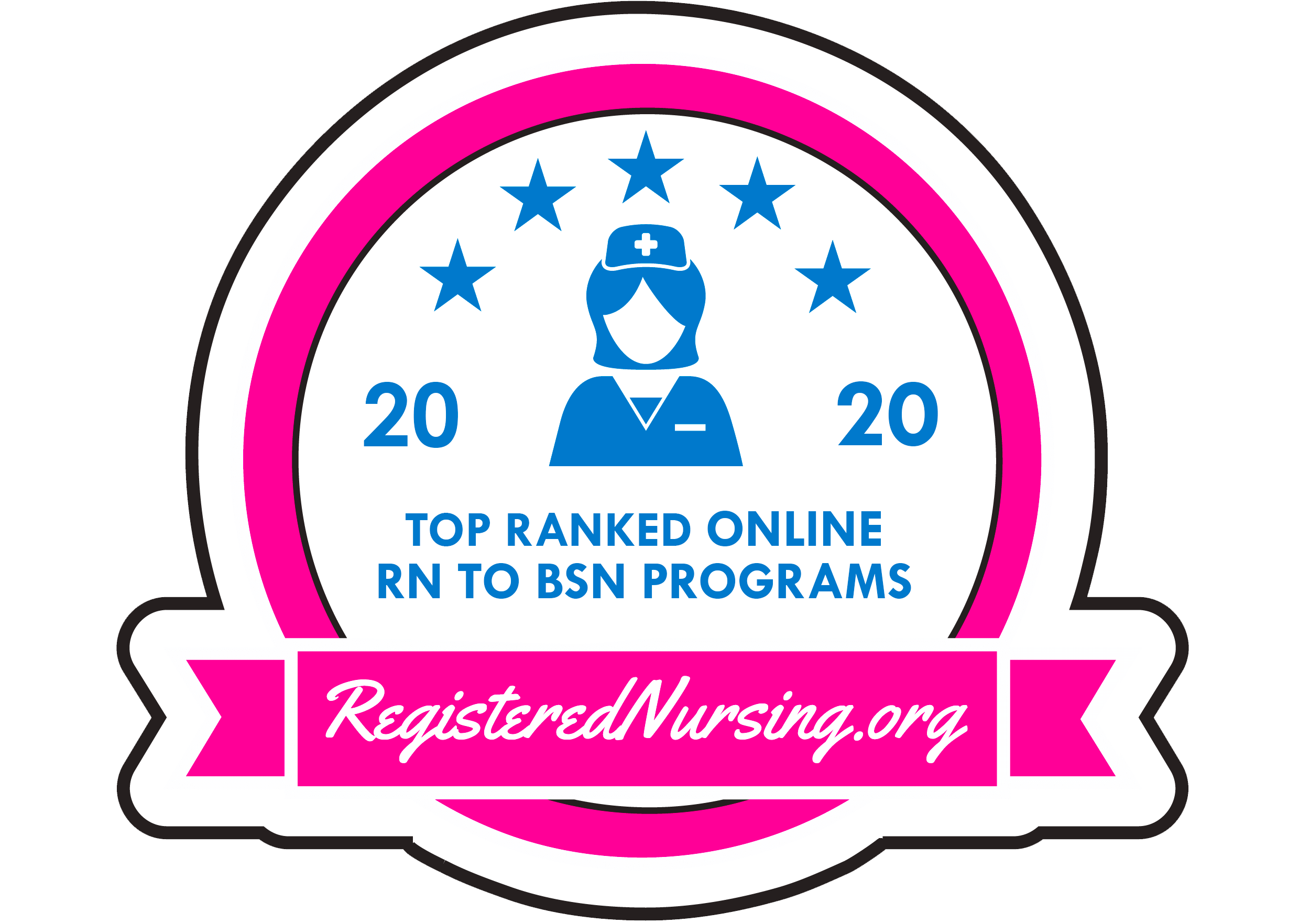 Columbus State University Online RN to BSN Program
The University System of Georgia's eCampus has partnered with Columbus State University (CSU) to offer a completely online RN to BSN degree. The program is designed for the associate's degree level registered nurse to complete a bachelor's degree conveniently and efficiently while continuing a career.
No Traveling to Campus Required
Free Online Tutoring & Student Success Coaching
Multiple Admission Windows Per Year
Full-Time or Part-Time Enrollment
Can be Completed in Just One Year
Earn your BSN for just
$5,572*
*Total cost includes $199/credit hour tuition rate for RN-BSN courses only. Prerequisite courses and institutional fees may be required and will affect the total cost. Please see CSU fee sheet for details.
Free Textbooks
All courses in the online RN to BSN program through Columbus State will utilize open educational resources (OER), which are digital textbooks available inside the course at no cost to the student. You read that right, the textbooks are FREE!
Affordable Tuition
At the core of eMajor's mission is the notion of making college more accessible and affordable. As part of CSU's partnership with eMajor, tuition for the online RN to BSN program has been reduced to just $199 per credit hour. Additionally, CSU is happy to work with employers offering tuition assistance and other incentives for their employees to further their education.
Additional fees may apply. Please see CSU fee sheet for specific information.
Accelerated and Flexible
Classes in the RN to BSN program are offered completely online in an asynchronous format, meaning students are not required to log in for assigned class times. Work can be completed on lunch breaks, on the weekends, or any time that fits around work and family commitments. The program's accelerated eight-week courses allow students to complete the program in as little as one year.
Clinicals in Your Area
Students are not required to travel to campus to complete any clinical requirements for the program. All clinicals are completed locally through coordination with a faculty facilitator.
Curriculum
* In support of the Georgia RN to BSN Articulation Model, RN to BSN students are awarded a minimum of 32 nursing credit hours after successfully passing NURS 3197, Professional Nursing Practice.
Admission Requirements
To be eligible for admission to the RN to BSN program at Columbus State University, students must:
Be admitted to Columbus State University.
Hold a valid nursing license.
Have a minimum 2.5 GPA on all nursing prerequisite courses.
Be on good academic standing with all previously attended nursing programs.
*If you live outside of Georgia, find out if the RN to BSN program is available in your state.
How to Get Started
Contact eMajor's Enrollment Navigators for Customized Enrollment Support and/or a free unofficial transcript evaluation